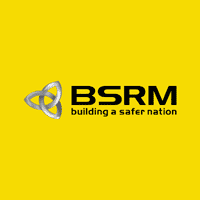 Bangladesh Steel Re-Rolling Mills Ltd.
Corporate Office: Ali Mansion, 1207/1099, Sadarghat Road, Chattogram, Bangladesh
+88-02-333354901-10
[email protected]
About Bangladesh Steel Re-Rolling Mills Ltd.
Bangladesh Steel Re-Rolling Mills Ltd. | BSRM is the leading steel manufacturing company and one of the prominent corporate houses in Bangladesh. Over the years, BSRM steel products have been chosen solely for building major National landmarks and infrastructures. To name a few, the Padma Bridge, Rooppur Neuclear Power Plant, Hatirjheel Project, Zillur Rahman Flyover, Mayor Hanif Flyover and Shah Amanat Bridge were built with BSRM.
BSRM Xtreme is a product that was introduced when there were no graded steel in Bangladesh. It was a major change in the steel industry of Bangladesh. The core driver was the belief in evolution in steel products, which resulted in bringing the first EMF tested rod, the first steel brand that passed 5 million cyclic loading Fatigue testing in the U.K. and conformed to 10 global standards. With the largest steel producing factory in the country and employing the best technology from Europe, the company maintains volume with uncompromising quality. BSRM is dedicated to providing the best solution for the construction industry. The first ever 50 mm rod was specially designed and rolled for the deep pilling requirements of Padma Bridge. Various specialized products of BSRM are also designed to meet special needs for the construction industry.
Search All Business Categories