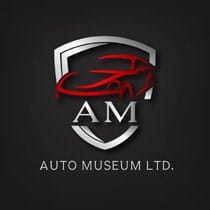 Auto Museum Ltd.
House # 16, Road # 111, Gulshan-2, Dhaka-1212, Bangladesh
+88 01718388292, 01711241180
[email protected]
About Auto Museum Ltd.
Auto Museum Ltd. started its journey in 1991. From the beginning, importing the highest quality cars has been the top priority. The showroom represents the luxurious collection of the most popular brand new and reconditioned cars. Circumference of the business is increasing day by day and helped to become an icon in the car dealership business in Bangladesh.
Auto Museum Ltd. has been working endlessly to create a self-indulgence lifestyle for car enthusiasts. Prioritizing to fulfill commitments toward clients is the only goal-oriented objective of the company. From the start to till date, the team carries the original passion, to serve the customers with luxurious cars which inspire their lifestyle and alluring personality. Customers dream for it, the team works to make it for them.
Search All Business Categories