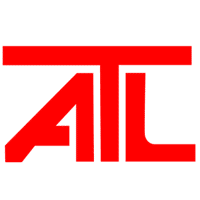 Asif Trade Ltd.
Baitul Khair Tower, 6th Floor, Suite # 603, 48/A-B, Purana Paltan, Dhaka-1000, Bangladesh
+88 01855901070-80, 01715862902
[email protected]
About Asif Trade Ltd.
Asif Trade Ltd. | The company was incorporated in 1995 as ASIF ENTERPRISE with Mr. Ahmed Reza as its Owner. ASIF ENTERPRISE was established with an aim to provide high quality products and best possible services to the Knitting Factory. ASIF ENTERPRISE started to sell SAMSUNG Brand Knitting Needles & Sinkers of South Korea. Although the setup of the company was quite small at that time, the founders of the company had strong vision and urge to turn this small setup into one of renowned companies in Knitting Field.
The continued confidence envisaged by our customers has pushed us to extend our existing products range to meet their other requirements. At this time, We, ASIF ENTERPRISE, is marketing SAMUNG Brand Knitting Needles & Sinkers, HONKNIT Knitting Machine China and SS VERT Knitting Oil (South Korea).
Quality and ultimate customer satisfaction has got the greatest concern in the company. Thus our customers are very much satisfied with our services, as we always try to provide good quality products. This is the reason, our sales volume is continuously increasing.
Due to continued growth of ASIF ENTERPRISE, the decision has been made to become a Limited Company under the name of "ASIF TRADE LTD."
Search All Business Categories