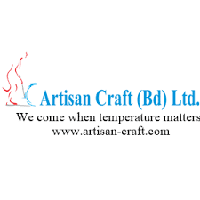 Artisan Craft (BD) Ltd.
House # 1259, Road # 10(new), Avenue # 02, Mirpur DOHS, Dhaka-1216, Bangladesh
+88 01793445566, 01767004433, 01709262626
[email protected]
About Artisan Craft (BD) Ltd.
"Artisan Craft (BD) Ltd" Started with the concept of operating Business (which is thought "Craft") by Adroit people (Artisan). We consider Business as a "Craft" which not only incur profit but also should have the touch of human creativity, imagination, perfection & excellence. Our Logo resembles our view to business, likewise a boy is rolling a wheel, we (Artisan), are forwarding our business (Craft) towards a certain destination, with certain speed and in a certain track.
Search All Business Categories