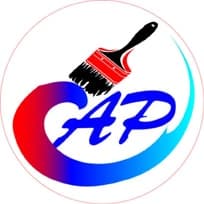 Arafat Paint & Varnish Industries Ltd.
Arafat House, Kali Bari Road, Barisal-8200, Bangladesh
+88 01904306729, 01904306737
[email protected]
About Arafat Paint & Varnish Industries Ltd.
Arafat Paint is a Paint manufacturer & supplier industry, established since 1998 in the southern part of Bangladesh. Chairman Mrs. khaleda Begum & Managing Director Md Amir Hossain are founder of the industrial company & involved in the making of high quality paints and its related products targeting Bangladesh market. We are into the manufacture of both water-based and oil-based paints of various applications including indoor, outdoor, Interior, Exterior, Decorative and sculpture use. These products are produced to meet the ever growing demand for low cost high quality paints that are compatible with what the average Bangladeshis can afford and still guarantee its suitability for their different use. More also our paints come with longer durability period compared to the average shelf-life in other paint producers here in Bangladesh.
Search All Business Categories