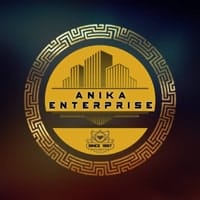 Anika Enterprise
Dipnagar Pathorghat, Gabtoli, Dhaka-1216, Bangladesh
+88 01715229758, 01615229758, 01617112341
[email protected]
About Anika Enterprise
Anika Enterprise is a stone chips sales company in Bangladesh. We have different types of stone especially from different districts. We supply stones and sand of any quality and size. We have huge stock products.
We demand the best quality and commitment of any kind of product through nationalization of Bangladesh. Visit our office and site.
Our company has been importing and exporting various products from different districts since 1997 to meet the shortfall of domestic production and other raw materials including industrial raw materials of Bangladesh, which are playing an important role in the socio-economic field.
Stone Crushing Industry is an important industrial sector in the country engaged in producing crushed stone of various sizes depending upon the requirement which acts as raw material for various construction activities such as construction of Roads, Highways, Bridges, Buildings and Canals etc.
Search All Business Categories