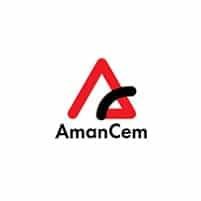 Aman Cement Mills Unit-2 Ltd.
2, Ishakha Avenue, Sector # 06, Uttara, Dhaka-1230, Bangladesh
+8809612613000
[email protected]
About Aman Cement Mills Unit-2 Ltd.
Aman Cement Mills unit-2 Ltd. a concern of Aman Group was incorporated as a private limited company in 2011 to manufacture & sell cement. Initially, the company undertook a project for establishing VRM cement manufacturing unit having per day production capacity of 5000 of MT at Aman Economic Zone, Haria, Bodyer Bazar, Sonargaon, Narayangonj. Later the company has enhanced the plan to establish the factory with two VRM mills resulting which now the total production capacity reached to 10000 MT per day. Being a major initiative of Aman Group, ACMU2L is one of the fastest growing and most promising cement company in Bangladesh. The modern facility with cutting edge technology uses fully automated latest ultramodern VRM manufacturing technology from Loesche, Germany to ensure that the best quality provided for the consumers of Bangladesh. The company started its commercial operation from March 2017. Now both the mills are in operation.
Search All Business Categories