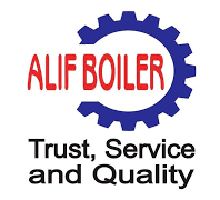 Alif Boiler Company Ltd.
Industrial Area, Ceramic Road, Kalapani, Mirpur-12, Dhaka-1216, Bangladesh
+88 01713223000, 01711878603
[email protected]
About Alif Boiler Company Ltd.
Alif Boiler Company Ltd is mainly the manufacturer and supplier of all kinds of industrial boilers. The company also manufacturers different garments finishing items. They started their journey in 2006 with the manufacture of all kinds of garments finishing machines. And now 13 years of experience in boiler design, technique, production, installation and operation, they claim to be one the most high-tech innovative specialized steam boiler manufacturing companies in Bangladesh.
Search All Business Categories