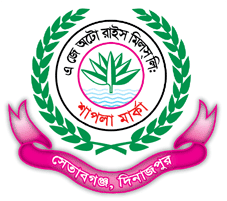 AJ Auto Rice Mills Ltd.
Ward # 03, Mushidhat (Thanapara), Bochaganj, Dinajpur-5216, Bnalgadesh
+88 01761587587
[email protected]
About AJ Auto Rice Mills Ltd.
AJ Auto Rice Mills Ltd. | Bangladesh is an agricultural country. The main economy of the rural people, almost 75% of the total population, is based on Agriculture. The diversification of the agricultural products is needed to increase their economic strength and living standard. The contribution of Agriculture to GDP is still the highest. The government of Bangladesh is encouraging both local & foreign investors to establish an agro base. Our AJ Auto Rice Mills Ltd. started its journey in 2010 and currently, they have over 279 people working ingathering Automatic Rice mills factories.
Search All Business Categories