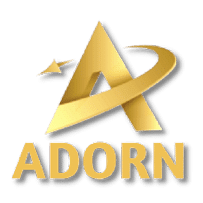 Adorn Attire Ltd.
House # 11, Road # 4, Block # C/1, Sector # 15, Uttara, Dhaka-1230, Bangladesh
+88 01730304053, 01321201290
[email protected]
About Adorn Attire Ltd.
Adorn Attire Ltd. is the most progressive sourcing organization in Bangladesh. We focus on the needs of our customers and thus, have grown significantly over the past few years. Adorn Attire Ltd. is also a sister concern of HAMS Group Ltd., founded in 2005. With the experience of 17 years of apparel manufacturing and sourcing, Adorn Attire Ltd. is ready to give you a one stop solution for apparel sourcing out of Bangladesh. We provide factory sourcing, product development, costing, production management, supply chain management, QA/QC and inspection services. Our well experienced merchandising and QA/QC teams are ready on site to provide all necessary services to our valued customers. WOC has been diversified its business into largest textile Chemical supplies in Bangladesh.
Search All Business Categories