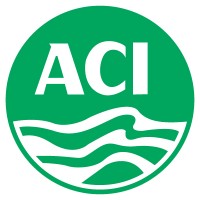 ACI Motors Ltd.
ACI Centre, 245 Tejgaon I/A, Dhaka-1208, Bangladesh
+88-02-9885694, Mob: +88 01708144593
[email protected]
About ACI Motors Ltd.
ACI Motors Ltd. entered the Earth Moving Industry of Bangladesh in 2014 and represents world's some of leading full line construction equipment manufacturers in "Case Construction Equipment" providing Backhoe Loader, Soil Compactor, Tandem Roller etc.
In 2017, ACI Motors added China's leading brand "LOVOL Construction Equipment" for the Wheel Loader and Mini Excavator segment.
Another milestone ACI Motors has reached by introducing World most famous Japanese Brand "KOBELCO" in the segment of premium brand Excavator. KOBELCO ensures it's products excellency and prestigious approach to customer by infusing most advanced technology throughout the machines.
In 2019 ACI Motors Ltd. brought world's best Pick-&-Carry crane from Indo Farm Equipment Ltd. Indo Power offers cranes from 12 Ton to 30 Ton based on Hydra, FNX and FN series.
Search All Business Categories